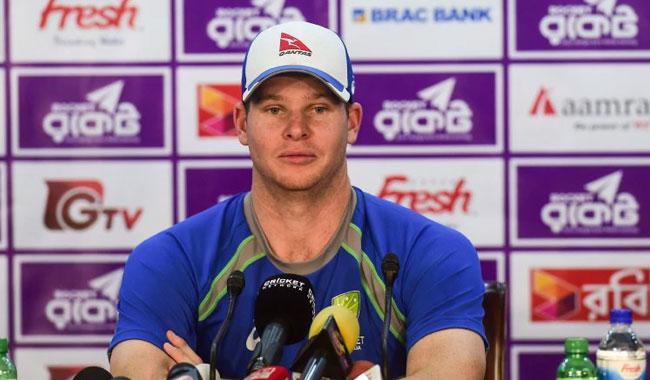 DHAKA: Australia captain Steve Smith said on Saturday his team's experience in India earlier this year will help overcome the challenge of Bangladesh in the forthcoming two-Test series.
"I think Bangladesh have played some very good cricket and they won a Test match here not very long ago. So we are seeing it as a big challenge," Smith said in his first press conference since arriving here late Friday amid tight security.
"Hopefully we can learn a lot from what we did in India and bring them into the game here and show some improvements," he said.
Australia visited India from February to March for four Test matches and despite a 2-1 loss in the series Smith's men were praised for putting up a good performance. Smith led his side from the front scoring three centuries to become the highest run-getter in the series with 499 runs at an average of 71.28.
The Aussies will leave Bangladesh on September 9 after the end of two-match Test series. —AFP