We are always looking for cellular accessories to make our lives easier and more comfortable. One such product is Cygnett Soundwave Bluetooth Speaker & Dock available at MobileFun. So lets start the review.
Unpacking the box unveiled a stunning black speaker unit and an adjustable dock which is good to go for any smartphone or Tab along with a charging cable.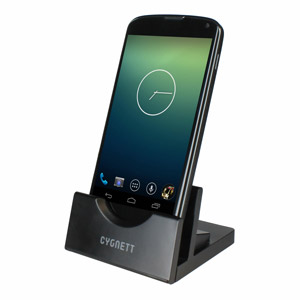 The speaker has three buttons on the top along with LED Bluetooth indicator. The buttons can be used for turning the volume up and down and the third button is for pairing the speaker with your smartphone or Tab. You have to press the Bluetooth button on the top for a couple of seconds after turning on your phone's Bluetooth and making it visible. The speaker can then be instantly paired with the phone and you are good to go. Any music now played will be streamed on the speaker which produces excellent sound.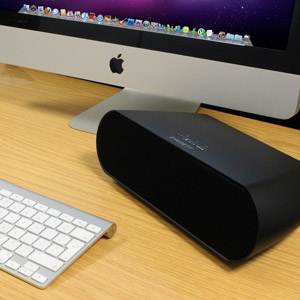 So, the setup is as simple as it gets and there is no complicated step involved. It was nice to note that our Android and iPhone devices connected instantly with the speaker, however, Windows Phone device we checked failed to connect owing to limitations of Windows Phone. The dock is adjustable and pretty handy to cater any device but you have to add your own charging cable to power up your device. The dock can be pretty handy to take  out for road trips as you can use 4 AA-size batteries instead of AC when on the move.
So, you can head to MobileFun and order Cygnett Soundwave Bluetooth Speaker with Dock or browse from
other speakers
listed at the site to pick the one you like.
The post [Review] Cygnett Soundwave Bluetooth Speaker & Dock appeared first on TelecomPK.