KARACHI: Pakistan added two more medals – one silver and one bronze – to its total medals tally in 4th Islamic Solidarity Games being held in Baku, Azerbaijan.
The two medals on Saturday took Pakistan's total medal tally in games to 8, which include three silver and five bronze medals.
In track and field event, Pakistan's team of athletes won the silver medal in men's 4 x 400 relay event.
The team comprising of Asad Iqbal, Umar Sadat, Nokar Hussain and Mehboob Ali clocked 3:07.62 to finished second in race, competed by five teams of athletes. Pakistan was just 0.79 seconds short to the eventual gold medalist team of Turkey. Oman finished third and got the Bronze medal.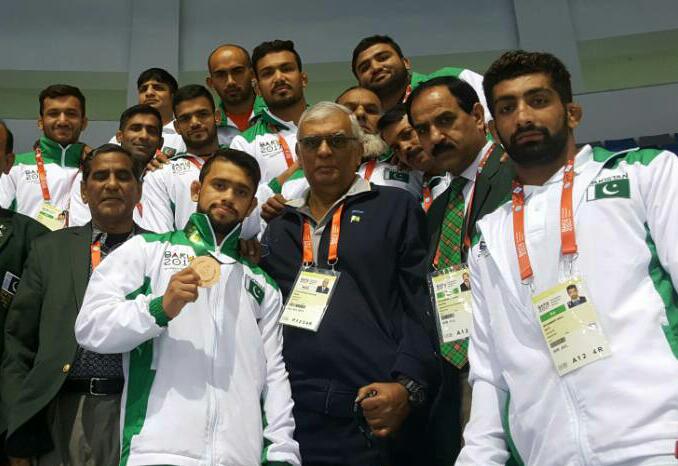 In men's 61kg freestyle wrestling, Pakistan's Abdul Wahab won the Bronze medal beating Fahad Ali Ghazwani 4:1.
Wahab outclassed his opponent in mere four minutes when referee decided him the winner on technical superiority with 15 technical points against only four technical points.