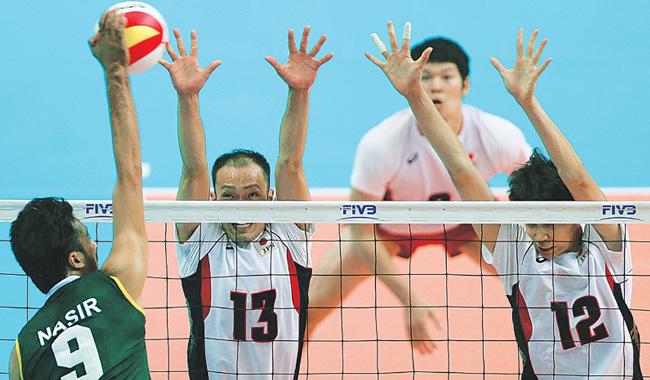 KARACHI: Pakistan volleyball team will tour Qatar for a few practice matches ahead of the Asian Championship to be held in Indonesia from July 24 to August 1.
"Yes, we have arranged a tour for our side. Our team will move to Qatar on July 16 for four to five nights. It will play at least four matches in Doha," Pakistan Volleyball Federation's (PVF) chairman Chaudhry Mohammad Yaqoob told 'The News' on Monday.
"We had requested Qatar and they cooperated. They also invited Iraq and now a small tournament among the three nations will also be held in Doha," Yaqoob said. "From there the team will move to Indonesia on July 20 or 21," the official said.
"You know such training tours are very important ahead of any international event. It will help the boys ahead of the tough assignment in Indonesia," Yaqoob added. Pakistan have been bracketed in Group B with the last edition's runners-up Iran, Chinese Taipei and Iraq.
Yaqoob said that the 14-member team would be announced soon. "The selectors will soon sit with the coach for this purpose," he added.Iranian coach Hamid Movahedi is supervising the camp at the Pakistan Sports Complex in Islamabad.
The coach will be accompanied on the tour by two assistant caches, a manager and an analyst, who also belongs to Iran. The same analyst served Pakistan at the Islamic Games held in Baku from May 12-22.
After Pakistan put up an impressive show in the Islamic Games and then the World Championship qualifiers in Kyrgyzstan, it will be interesting to see how Movahedi handles his side which he has trained according to the modern volleyball style.
Movahedi says that the continental event is the toughest assignment as the leading eights sides have the experience of playing in the world league and are much fitter. But still he is hopeful that his side will offer tough resistance to the strong sides.Pakistan finished tenth in the last continental event.