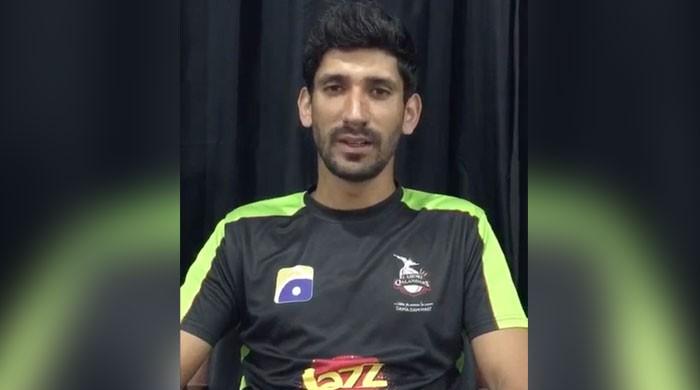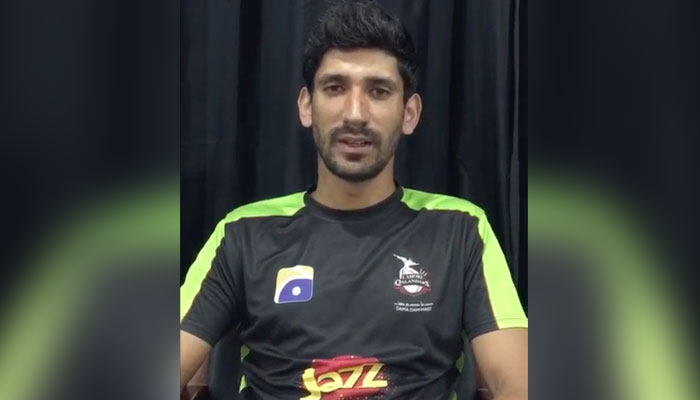 KARACHI: Once upon a time, he roamed in the streets of Rawalakot, Azad Kashmir, seeking an opportunity to display his talent, which he wasn't getting.
The situation was pushing this talented fast bowler into oblivion, but he didn't lose hope and remained persistent.
Then came Lahore Qalandars' program Rising Stars and the franchise conducted trials in Azad Jammu & Kashmir – the first of its kind in the region, which gave him a new ray of hope.
That's how Salman Irshad emerged on the country's cricketing scene.
He was spotted during the Rising Stars trials in AJK, his consistent bowling at over 140kmph speed impressed everyone, including Qalandars' director cricket operations.
He was soon picked for Lahore Qalandars' Rising Stars squad that travelled to Australia for a quadrangular tournament, where his performance was so impressive that an Australian Cricket Club Hawksberry CC signed him for remainder of the season.
Irshad, 22, is now set to play in the PSL — platform which may serve as a stepping stone for his selection for Pakistan cricket team.
He is now looking forward to perform at the bigger stage.
"I am so happy to be part of Lahore Qalandars squad for PSL 3," Salman said in an exclusive video message sent to Geo.tv.
"I don't have words to express how joyous I am today. This is the happiest day of my life," he said in his emotional message.
Irshad said that everyone in Kashmir is happy to see him becoming part of Lahore Qalandars and playing top-level cricket in Pakistan.
"I am receiving calls from every part of Kashmir. They're telling me that they all are praying for me," he said.
"I give credit to Aaqib Javed and Qalandars management for picking me from nowhere and placing at the top level."
Atif Rana, CEO of Lahore Qalandars, said that with Salman's inclusion in Qalandars' squad, the Kashmir cricket has formally been brought into mainstream cricket arena of the country.
"We have practically connected Kashmir to Pakistan in cricket. We wanted to do something for cricket in Azad Kashmir which motivated us to organise open trials there," said Rana.
"Salman was spotted during the trials and I am very hopeful that he's one talent who can become first Kashmiri player to represent Pakistan at international level," he said.
The third edition of Pakistan Super League commences from February 22 with opening encounter between new entrants Multan Sultans and defending champions Peshawar Zalmi.