KARACHI: Pakistan Cricket team underwent another extensive training session in Birmingham on Saturday.
Cloudy weather and drizzle in the town forced Pakistan cricketers to go only for indoor training. A team spokesman told Geo.tv from Birmingham that players underwent training session for around three hours at Edgbaston.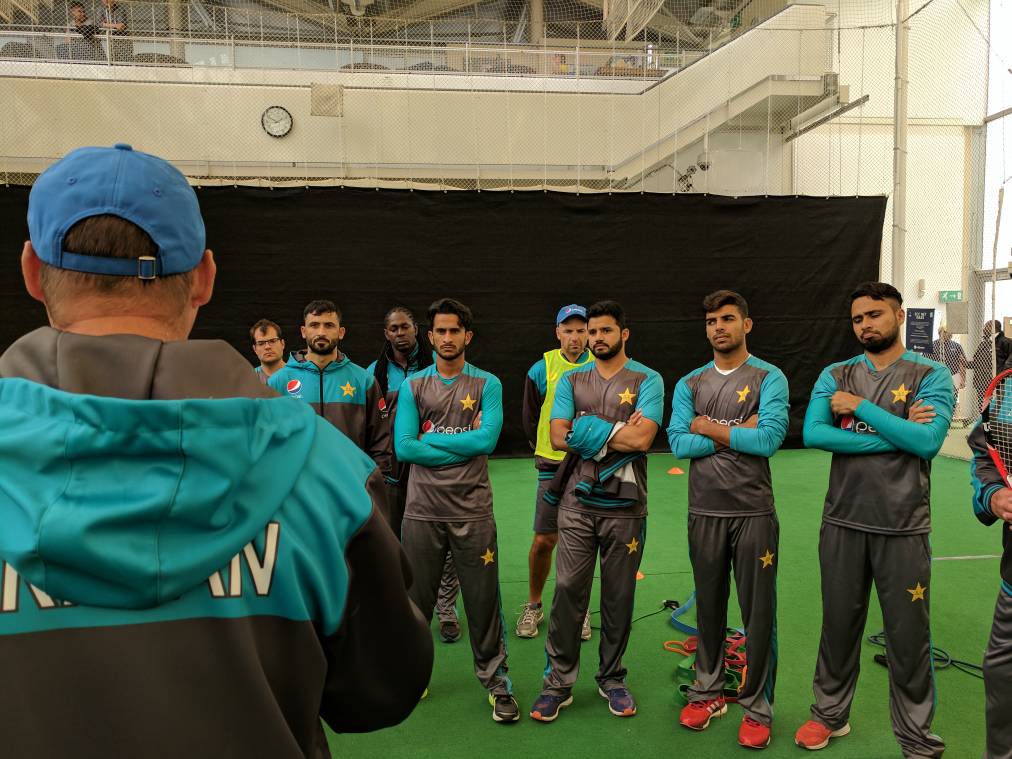 "Players trained with full throttle, for around three hours," the spokesman said.
"Team worked hard in the nets, batsmen worked to enhance their skills while bowlers worked with the coach on how to utilise English conditions with white ball, overall team morale is high ahead of the tournament," he added.
The spokesman further said that fast bowler Mohammad Abbas, who came into limelight with his extraordinary performance in Test series versus West Indies, has also joined the team squad in Birmingham.
Abbas, according to PCB, was added to the camp ahead of Champions Trophy in view of providing him with some experience of white ball.
Pakistan Cricket team will launch its Champions Trophy campaign on June 4th with the match against arch-rivals India.