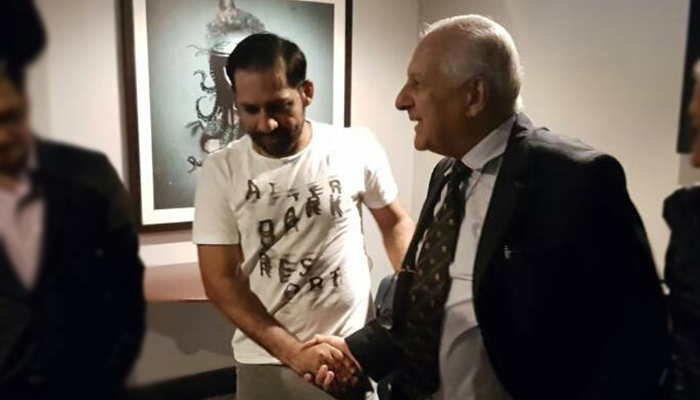 BIRMINGHAM: Chairman Pakistan Cricket Board (PCB) Shaharyar Khan met with the players and team management today in Birmingham ahead of their opening match against India on June 4.

He stressed the need of fighting sprit with complete unity. He emphasised on the players to play the game with composure, confidence and discipline .

He also stated that Pakistan-India match has a huge viewership and a large number of people are anxious and fully involved in the game and the team has to come up to the expectations of Pakistan.
He added, we have a young and talented team under the leadership of Sarfraz Ahmed and if the boys play at the optimum level of their capacity and talent they would succeed in their aim in the Champions Trophy.

Pakistan-India match is a great competition and I expect from the players to demonstrate a high level of sporting spirit, said Chairman PCB.