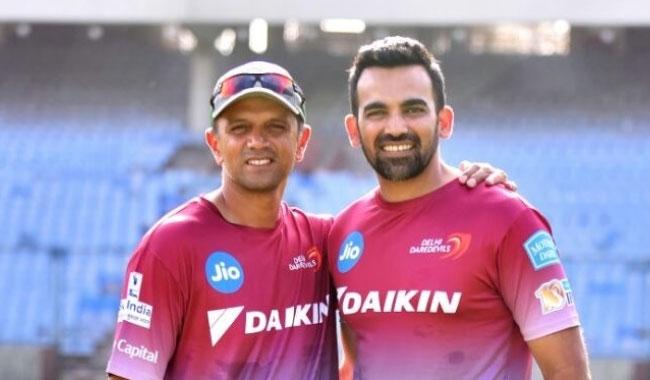 MUMBAI: The Board of Control for Cricket in India (BCCI) has taken a U-turn over the appointments of Zaheer Khan as bowling consultant and Rahul Dravid as overseas Test batting consultant. The appointments were announced on July 11.
The chairman of the committee of administrators (CoA) has said those were mere recommendations that needed action from the CoA "in consultation with the head coach".
Ravi Shastri, India's new head coach, meanwhile, is set to get his own support staff as that has been decided "in consultation with the head coach already".
As for Dravid and Zaheer, yet another committee has been formed to decide if they are needed at all, and terms of engagement if they are.
This is yet another process after a month-long farcical drama finally ended with a definitive BCCI release on July 11. It said, "The BCCI announces the appointment of Mr Ravi Shastri as the Head Coach, Mr Zaheer Khan as the Bowling Consultant and Mr Rahul Dravid who will be the Overseas Batting Consultant (Test cricket) for the Indian Cricket Team."
It was followed by praise for the appointees and gratitude for the cricket advisory committee (CAC) comprising Sourav Ganguly, Sachin Tendulkar and VVS Laxman. The release was signed by Choudhary.
On July 15, the CoA met some BCCI officials in Delhi, and then its head Vinod Rai confirmed the U-turn.
"There is no such thing as a contract yet," Rai said, when asked if the appointments of Zaheer and Dravid had been put on hold.
"It is not an appointment. The recommendation has been made. And the CoA has to act on the recommendation. That recommendation will be acted upon in consultation with the head coach."