At least 10 people were injured as protesters clashed with security forces in India-held Kashmir (IHK) after Eid prayers, according to Indian media reports.
Clashes were reported in various parts of IHK on Monday, including Sopore, Anantnag, Rajpora, Shopian and Srinagar's Safakadal area, Hindustan Times reported.
Protesters chanted pro-freedom slogans and pelted stones at security forces, which attempted to use tear gas and riot gear to control the protests.
Jammu and Kashmir Chief Minister Mehbooba Mufti said the police "are showing maximum restraint because they think they are dealing with their own people", NDTV reported.
Read more: Kashmiri police in IHK face public wrath amid anti-India uprising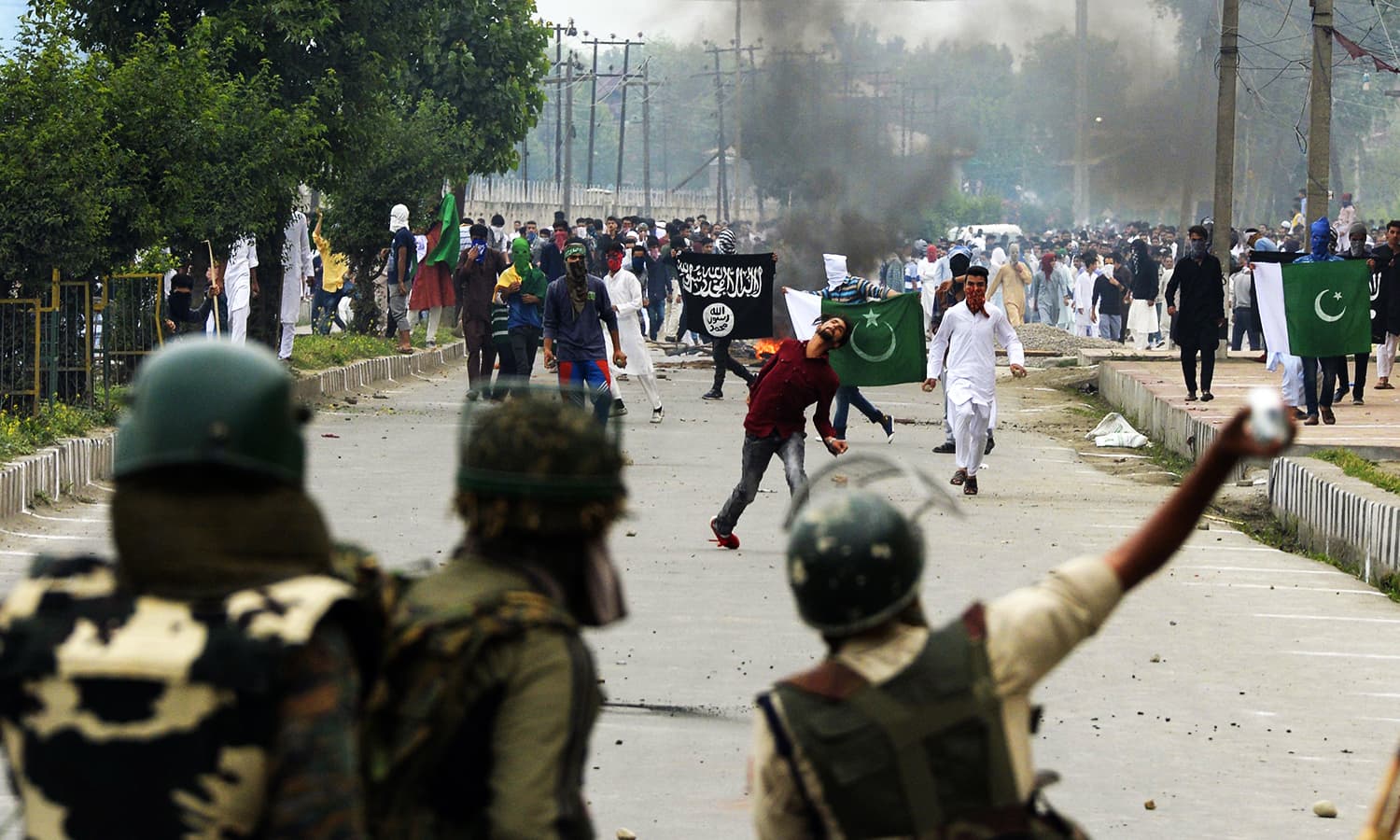 Indian government troops, backed by local police in IHK, maintain security throughout the valley. As tensions run high in the region, local police have been advised to avoid offering Eid prayers in isolated or general mosques or Eidgahs, according to a police advisory, days after a police officer was beaten to death by an angry mob outside a mosque.
Hundreds of stone-throwing residents clashed with police after the killing and authorities had imposed restrictions on people's movements, fearing protests.
Over the past year, the violence has increasingly drawn in civilians, with young students holding mass protests and whole communities coming out to throwing stones at government forces during operations targeting militants.
Officials say dozens of young men have joined the rebel ranks since security forces killed Hizbul Mujahideen commander Burhan Wani last July.