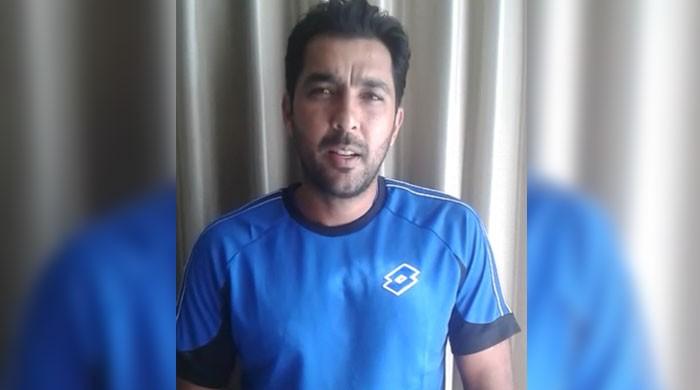 KARACHI: Pakistan's tennis ace Aisam ul Haq is looking forward to continue his winning run in 2018 after 2017 became the most successful year in his career.

Aisam won 5 ATP titles in the year 2017, all with different partners, which made the outgoing calendar year the most successful year for the 37-year-old tennis star from Pakistan.
Speaking to Geo.tv, Aisam said that he will try to achieve more success in 2018.
"2017 was a successful year for me, I have played 7 finals, won 6 events, so this has been very good and memorable for me," he said.
Aisam started the year with victory in Aucklan ATP championship where he partnered with Marcin Matkwoski to win the final.
His second win in the year 2017 came in partnership with Florin Mergea when the Pak-Romanian pair won the ATP Barcelona Open.
He then joined Robert Lindstedt to win the Antalya championship, his third title of the year. Aisam won his 4th title in New Port, wherein he partnered with Rajeev Ram.
After victories at Auckland, Barcelona, Antalya and New Port with four different partners, the Pakistani tennis ace joined Jonathan Erlich and won ATP Chengdu title — the 5th title of the year.
He also won an ITF title in the year.
Prior to 2017, Aisam's most successful year was 2011 in which he won four different titles.
"There were some ups and downs for me in personal life, but that's part and parcel of life and one has to move with it," he said.
"In sha Allah, I will continue to make my family and friends proud with my performance in 2018," he concluded.